About AMP Lab Projects Downloads Publications People Links
Project - Hand Tracking

Top of this page
Hand tracking can be used as a tool to determine hand gestures. We can apply the use of hand gestures to many daily applications of our lives, namely controlling a TV tuner or an entertainment system.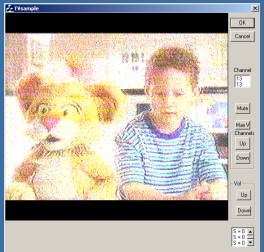 We want to build a robust and accurate TV tuner application controllable by hand gestures running in real-time.
Also we want to extend current hand tracking technology to control multiple entertainment components.

Top of this page
The hand tracking system is based on the stochastic color model, a set of control points and a state diagram.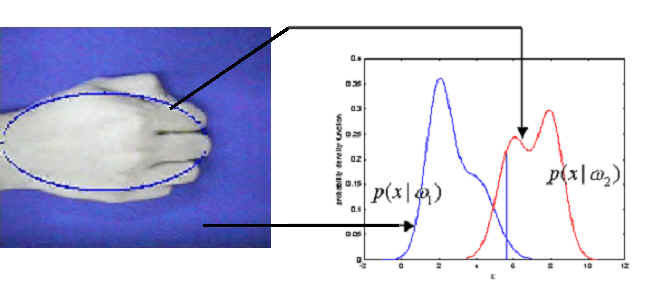 Setting the control points

Center Weighted Segmentation - We find the 1st mean and set it as the 1st control point.

Using all the image data on the right of the current mean, we compute the next new mean.

Process is repeated a few times, and each newly computed mean is considered a "control point".

Determining Orientation of Hand

Determining Pointing Gesture

The pointing gesture can be easily distinguished by the recognizing a low standard deviation of the 4th mean.

The pointing orientation can be determined by finding the angle between the 1st mean and the last mean.

State Diagram

Top of this page

Top of this page
Any suggestions or comments are welcome. Please send them to Sy Bor Wang.

Top of this page
---