---
Yi-Pai Bounds Huang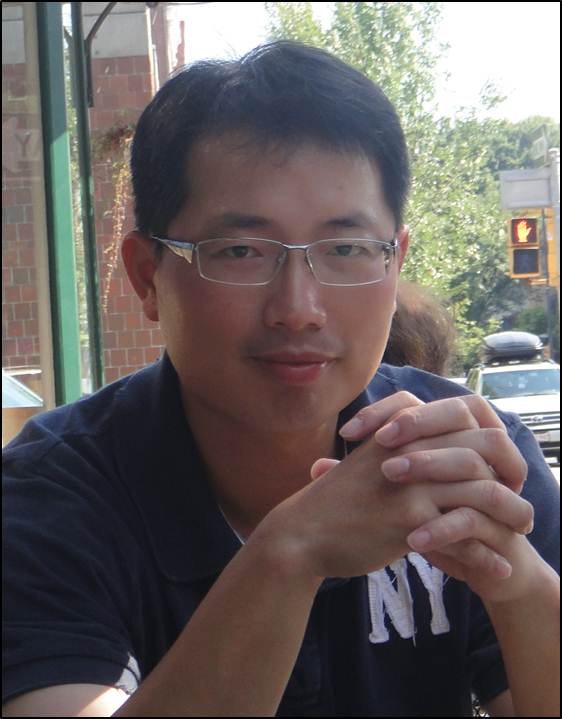 Biography
I am currently a visitng scientiest in the Department of Electrical and Computer Engineering at Cornell University since Augest 2011, and now is also a member of the Advanced Multimedia Processing Lab lead by Prof. TsuHan Chen.
I received my BS degree from National Cheng Kung University in 1999 and earned a Ph.D. degree in Electro-Optical Engineering at the National Chiao Tung University in 2004. I was a visiting scholar at CREOL of University of Central Florida from 2001 to 2002. In 2004, I was a project leader in the technology center of AU Optronics (AUO) Corp. I am currently a full-time associate professor in the Department of Photonics and Display Institute at National Chiao Tung University, Taiwan.
My expertise includes 3D Display and Interactive Technologies, Display Optics and Color science, Micro-optics. In the above-mentioned research, I have so far published more than 100 International Journal and conference papers(including the 41 SID Conference Papers and 7 invited talks), and have obtained 25 granted patents, with another 48 patents currently publicly available. In addition, I had three times received the world's largest International Society of Information Display Symposium (SID)'s Distinguished paper award (2001, 2004, 2009). Other important awards include 2008 and 2009 National Chiao Tung University Outstanding Teaching Award, 2010 Advantech Young Professor Award, 2009 Journal-SID: Best paper of the Year Award, 2005 AUO Bravo Award, and 2005 Golden Dissertation Award of Acer Foundation.
For the detail of my research, please visit: http://adolab.ieo.nctu.edu.tw/