About AMP Lab Projects Downloads Publications People Links
Project - Optimal Watermark Detection


Top of this page
Copyright protection has gained its attention in the digital age. Watermark or data hiding techniques are proposed to solve this problem. In addition to copyright protection, watermark has a broad range of usages in media authentication, annotation of medical images, etc. Can we build a framework for watermark detection? With such a framework, we want to build an optimal watermark detector.

Top of this page
General Framework for Watermark Detection: ML detection:

With better modeling of the host signals (images), a better detection result can be obtained (Figure 1).

With consideration of the use of human visual system in watermarking, we can design a better watermark detector (Figure 2).
| | |
| --- | --- |
| | |
| Pixel domain | DCT domain |
Figure 1. Pixel and DCT domain host signal modeling.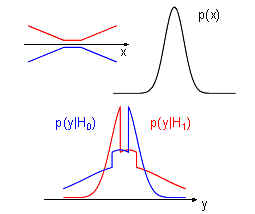 Figure 2. Consideration of HVS in watermark detection.

Top of this page
T. P.-C. Chen and T. Chen, "A Framework for Optimal Public Watermark Detection", Carnegie Mellon University Technical Report: AMP01-03.

T. P.-C. Chen and T. Chen, "A Framework for Optimal Blind Watermark Detection". ACM Multimedia 2001 Workshop on Multimedia and Security: New Challenges, Ottawa, Ontario, Canada, Oct. 1-5, 2001.

T. P.-C. Chen and T. Chen, "Progressive Image Watermarking". IEEE Intl. Conf. on Multimedia and Expo. (ICME'00), New York, July 2000.

Top of this page
Any suggestions or comments are welcome. Please send them to Trista Pei-chun Chen.

Top of this page
---